Bingo cards printable
Time for a bingo game with friends? Let us help you produce bingo tiles that you can use.
Download our Bingo Cards Generator absolutely free and generate new bingo cards to print whenever you want.
Below we walk you through step by step how to download our generator and use it to create new bingo cards that can be printed in no time.
Take the opportunity to explore the best online sites for bingo games in Canada, here!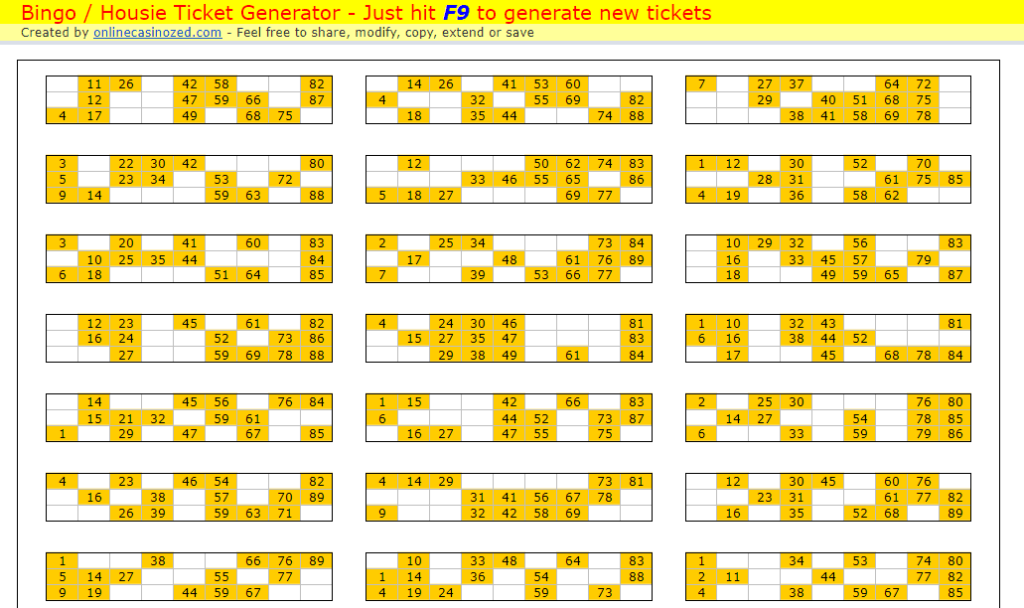 How to generate new printable bingo cards for free
Now open Google sheets by going to https://www.google.se/intl/sv/sheets/about/.
Open a new file (Empty)
Click on archive in the menu and then Open.
Find the file and double click on it to open it in Google sheets.
Print your bingo cards by clicking "Print"
When you want to generete new bingo tickets all you have to do is to reload the page or simply pressing F9. New bingo card will generete within 2 seconds!
FAQ
How are new bingo cards created?

You get a list called combinations. Each time the page is reloaded, new random combinations are pulled from this list and create new bingo cards that are unique.
Can I share this bingo card generator with others?

Absolutely, we created it for you and your friends so modify, share and have fun!
Is it safe to download this free bingo cards generator?

100%, the file is downloaded directly from our site so no third party services are involved.