Sticpay casinos
Essentially, Sticpay is an international money transfer service that allows users to create an online e-wallet. This brings all your payment details together under one roof.
Launched in London in 2018, it offers security, flexibility and convenience for businesses and personal account holders — with a special emphasis on online casino players.
For this reason, there are now many Sticpay casinos that partner with the money transfer service. This helps their members manage their deposits and withdrawals quickly and safely.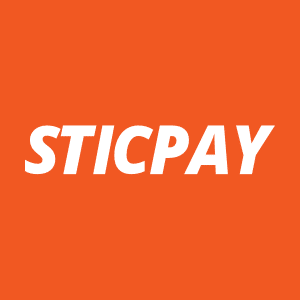 Best Sticpay casinos
Min deposit: C$ 15
Wager req: 40x
Bonus valid: 30 days

Min deposit: C$ 10
Wager req: 40x
Bonus valid: 60 days

Min deposit: C$ 30
Wager req: 40x
Bonus valid: 7 days
Casino advantages vs disadvantages
Advantages
Keep track of your gambling better
Do not give out sensitive information
Faster transfers to and from the casino
Disadvantages
You have to create a Sticpay account which takes a while
Extra fees may apply when you transfer money to your sticpay account
How to get Sticpay
So now that you know about Sticpay, how do you go about getting it?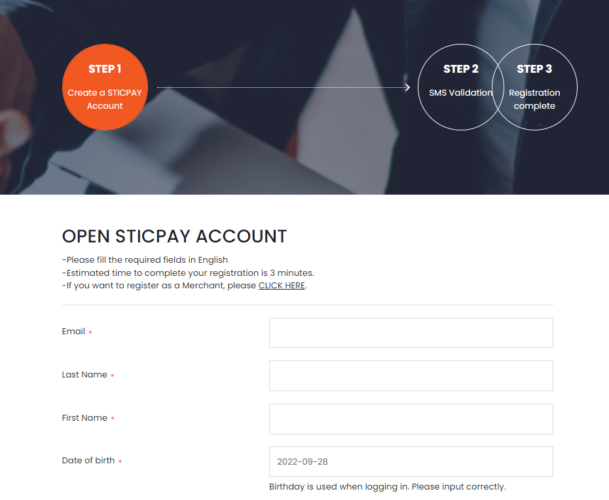 Firstly, you will need to open a STIC account to send and receive funds. Simply visit the Sticpay site and enter personal details. When prompted, provide supporting documents, like a passport or driving licence.
You'll receive a verification email, so follow the instructions. The process takes a few minutes to complete and your account should be available within 24 hours.
After registration, you can deposit money in your Sticpay account using credit/debit cards, bank transfers, wire transfers or cryptocurrency, among others. You can then use it for deposits or withdrawals at Sticpay's partner casinos.
Create an Sticpay account here
How to make a deposit?
As long as you're using one of the many Sticpay casinos, the process is simple. First head to the Deposit page and select Sticpay from the list of options.
Next, enter the sum that you wish to add to your betting account and confirm it. The site will send you to the Sticpay login page, so you'll need to enter your email and password.
Once Sticpay confirms the deposit, the sum will instantly appear in your casino account. Remember to ensure there are enough funds in the Sticpay account to avoid delays.
How to withdraw money?
When you're ready to withdraw your winnings, it's simple. Just head to the casino's cashier and choose Sticpay as your primary withdrawal option.
Then choose the amount to cash out.
You'll need to enter your Sticpay email and password, then submit the request.
After the Sticpay casino approves the withdrawal request, the funds will appear in your e-wallet within a few minutes.
Fee
With Sticpay, you can enjoy fee-free transactions at some of the world's top casinos.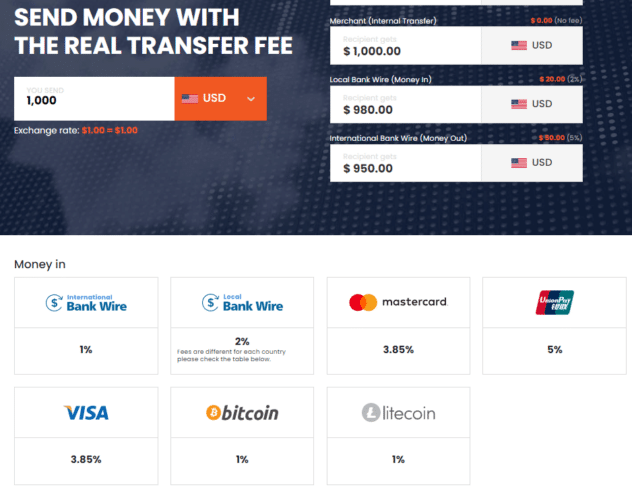 That means you can focus on having fun without worrying about how much the platform is skimming off the top.
You can also be assured that all transactions are totally secure.
However, it's worth noting that there are small fees applicable for depositing funds from other sources to the Sticpay e-wallet itself.
Deposits by international bank transfer charge a 1% fee, while national transfers charge 2%.
Credit and debit card deposits via Visa and Mastercard charge 3.85%, while UnionPay's fee is 5%. Crypto deposits charge just 1%.
Time?
When you're looking for a great online casino experience, you want one that's going to allow you to spend most of your time gaming and as little as possible in the Cashier section. That's where Sticpay casinos come in.
With Sticpay, you can make deposits and withdrawals in seconds without having to go through a long, complicated process.
Among the many payment options at online casinos, it is among the fastest. So you can focus on what's really important — having fun and growing your winnings.
Plus, Sticpay is the perfect way to keep your casino payments safe and secure.
You never have to worry about outside operators gaining access to your personal information, because Sticpay uses cutting edge security and encryption.
Sticpay app
Naturally, in the age of mobile devices it would be unthinkable for Sticpay not to have a dedicated app.
The Sticpay app is very easy to use and even easier to download from Google Play if you use an Android phone, or the App Store for iOS devices.
Once the app is on your device, the interface is simple to navigate and offers all the services you can access via the website.
It clearly displays five intuitive icons for account details, deposits, withdrawals, transfers and QR code transactions.
FAQ
What is Sticpay?

Sticpay is an international e-wallet and payment gateway that allows you to securely send and receive funds online, using a variety different methods including crypto.

It is particularly useful for use at online casinos.
What devices support Sticpay?

Sticpay is an international e-wallet and payment gateway that allows you to securely send and receive funds online, using a variety different methods including crypto.

It is particularly useful for use at online casinos.
What kind of payments can I make with Sticpay?

You can use Sticpay to pay for goods and services at any online merchants that are partnered with the platform.

It can also be used for currency trading. Since it's primarily for money transfer, it's particularly ideal for transactions at online casinos.
Who accepts Sticpay?