Neteller casinos
Neteller casinos are online casinos that accept deposits and withdrawals with Neteller. In this guide, we advise on Canda's best casinos that accept Neteller and go through important things that you should know as a player when using Neteller at online casinos.
Best Canadian online casinos that accepts Neteller
C$ 500

+ 20% weekly cashback
How to create an Neteller account
Visit Neteller via us you end up on the registration page, or visit Neteller.com and click on register.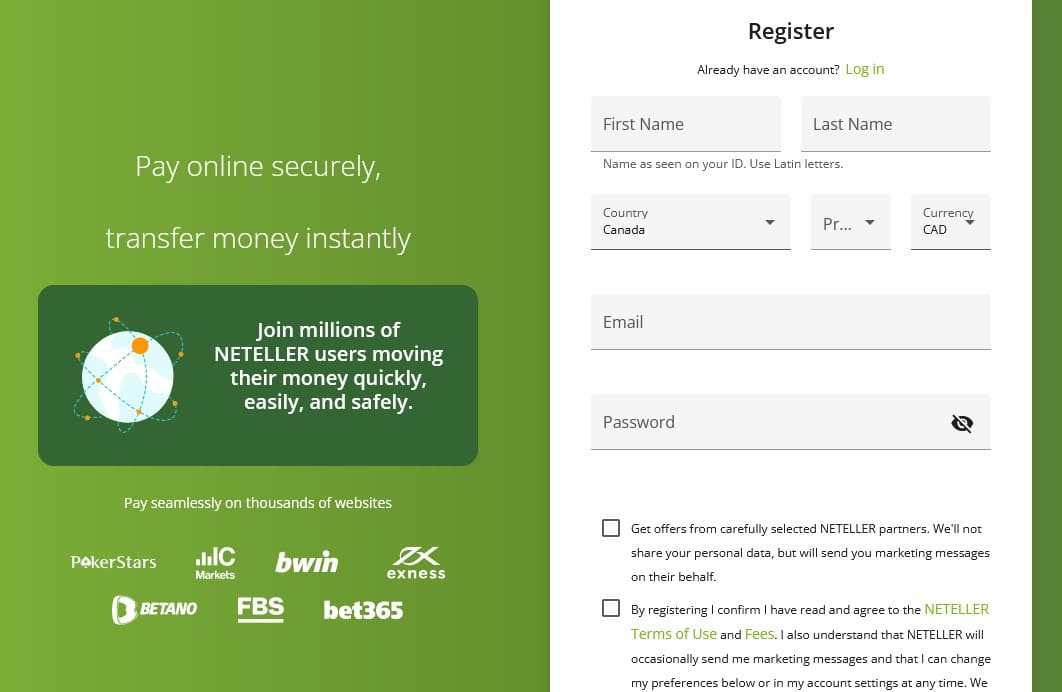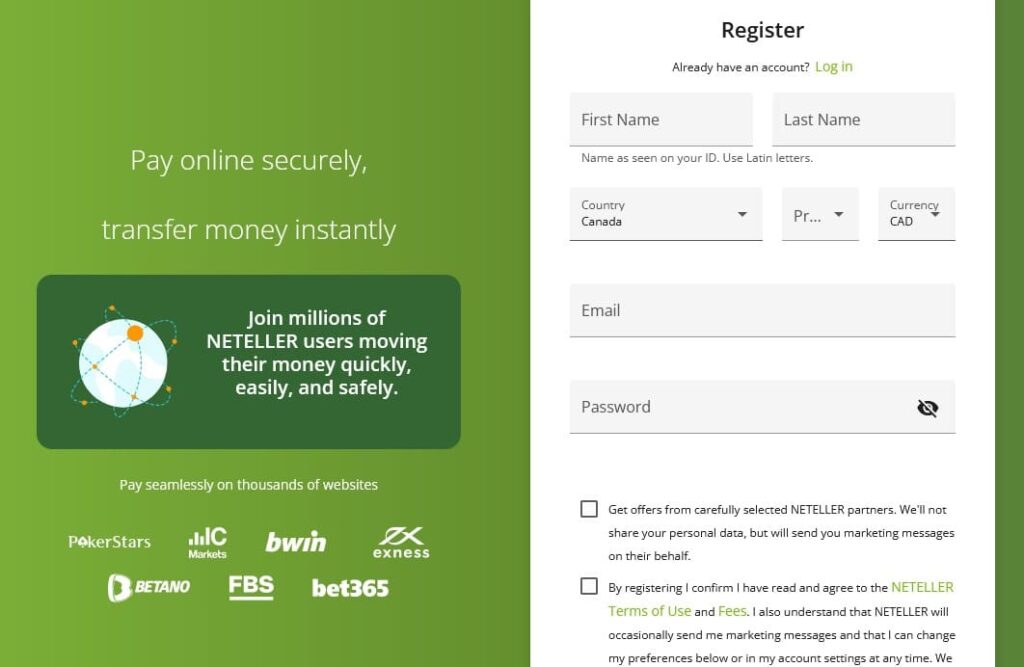 Just follow the instructions to complete your account. Takes about 2 minutes to complete.
Once you have created your account, you can choose a number of different services through your account. You can order a Neteller Mastercard that you can use or you can transfer money directly from your bank account. Once you have transferred money to your Neteller account, you can transfer money to and from all casinos that accept Neteller.
Benefits and disadvantages of using Neteller
The biggest advantages of using Neteller at online casinos are much faster withdrawals and safer transfers.
The biggest disadvantage is that many casinos exclude the welcome bonus for customers who use Neteller.
Make sure to check deposit & withdrawal info
When you choose to play at an online casino with Neteller, be sure to visit the casino's payment page to see which minimum and maximum limits apply.
Here is an example:




As the example here shows, it is usually the case that no fees are added when using Neteller and there is also no waiting time for withdrawals. In other words, Neteller is one of the fastest payment methods at online casinos in Canada.
Get a Neteller Mastercard
Another advantage that Neteller offers is that you can order a free Net+ Mastercard.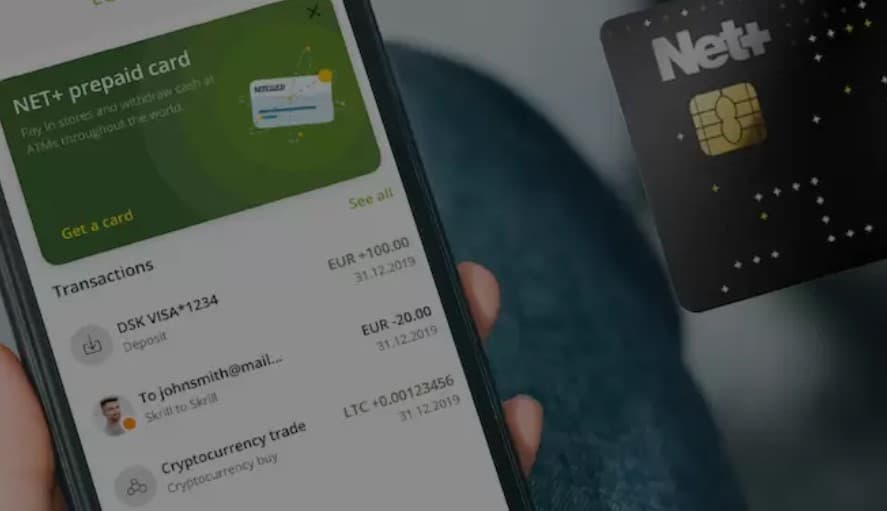 You can use this card in your regular bank machine or in a store. This means that you can make casino withdrawals to your Neteller account within seconds while standing at the checkout and then use your Mastercard Net+ to pay or withdraw the money.
In other words, you do not need to send the money from Neteller to your bank account, but can use your Net+ card directly.
Deposits and withdrawals
Deposits and withdrawals with Neteller are simple and smooth. All that is required is that you can log into your Neteller account and approve the transfer. This can also be done via the Neteller app.
1. Choose Neteller as your payment method!


2. Choose your amount to deposit or the amount to withdraw.

3. Login to Neteller to approve your transaction. Your casino will now transfer you to the neteller login to complete page.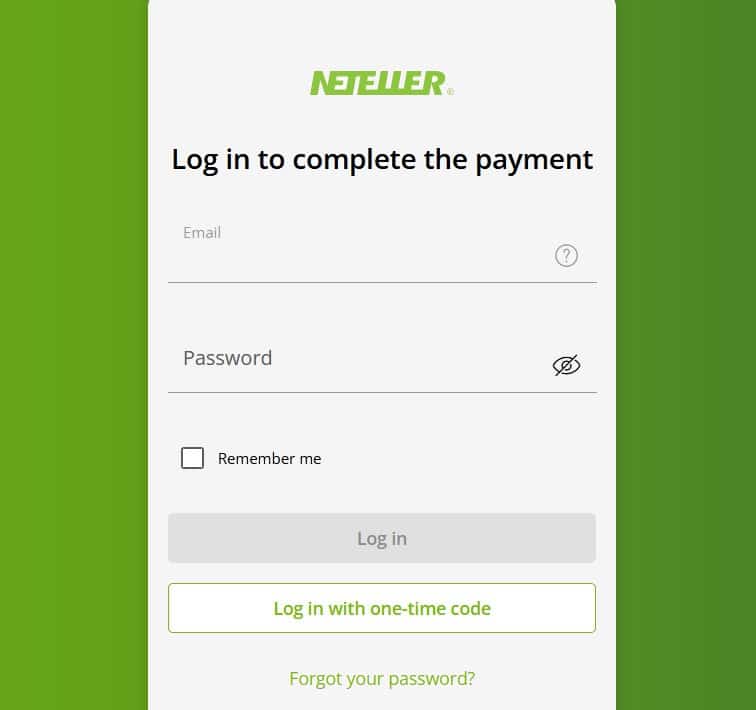 As soon as you approve the transaction your withdrawal request will start. If you made an deposit then your deposit will be instant and you will be redirected to the casino so you can start playing right away.
See also
FAQ

Are withdrawals and deposits free?

Yes, Neteller deposits and withdrawals are free of charge at all online casinos.
What are the best Neteller casinos?

There are online casinos that are safe for Canada that accept Neteller and that do not exclude bonuses for players who use Neteller.
Can you use Neteller at all online casinos?

It is a very popular method and is offered by quite a few operators, although not all.
Sources: